It's crazy how much happens in a year!
By the end of July after seeing Coldplay in June, me and my boyfriend worked at the London Olympic Games.
It was so many different things, at times it was exhausting, then it would be fun the next, and brought out so many different emotions.
Daniel (boyfriend) was working with the Games makers, all the people dressed like this -
Whereas I worked for G4S in the security side of things dressed like this -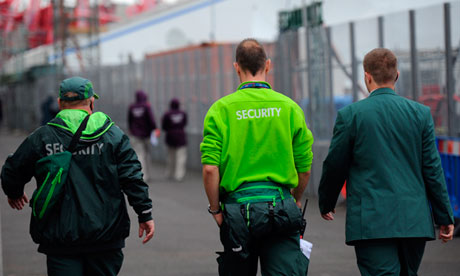 I know what your thinking!
I was based at the O2 Arena and Daniel was at Wimbledon.
I was working 12 hour shifts on the hottest week of the year, outside with barely any shelter.
After a few days in the sun I was placed on night shifts.
I have never been so exhausted! I struggled to sleep during the day and it felt like jet lag without the amazing holiday to go with it!
However it was an experience I am never going to forget
and I have met some lovely people from doing it!
August 2012 brought moving day to my household as i moved from the North to the South of England!
Most of my family live in the South and seeing as I have been a hardened Northern for 20 years i thought it was about time I lived a bit closer to home!
I also finally threw together the Coldplay amateur video which you can see here -